Traumatic Brain Injury
Traumatic Brain Injury Lawyer Serving Clients in California
Traumatic brain injuries are the most tricky to prove. You need attorneys who are experienced with the issues related to proving injury and the resulting impact on your life. We have been representing clients with traumatic brain injuries for decades and know the best experts to use.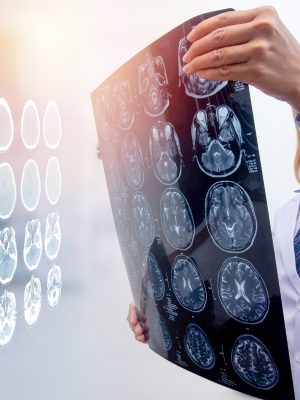 If you have suffered a brain injury due to the negligence or wrongful conduct of another person, it is important to seek legal help right away. At the Center for Disability Access, our experienced and compassionate attorneys are dedicated to helping victims obtain the compensation they deserve for their injuries.
We understand that dealing with a brain injury can be incredibly challenging, both physically and emotionally. Our goal is to help you navigate the legal process so that you can focus on your recovery. We offer our clients peace of mind by working on a contingency basis, meaning that we only get paid if we win your case.
Ease the Burden of Financial Stress
Seeking compensation for victims of negligence: The benefits of working with a Brain injury lawyer.
When you're hurt, it can be difficult to deal with the legal paperwork that comes along with the situation. Victims of traumatic brain injury should be able to concentrate on their recovery rather than having to deal with any additional stress.
At the Center for Disability Access, our brain injury attorneys have assisted clients from all over the state of California in obtaining the best possible results and the maximum damages for their claims. Our lawyers are both experienced and compassionate.
Even though receiving monetary compensation for your injuries may not make the accident go away entirely, it can help ease the burden of financial stress so that you can concentrate on moving on with your life.
Some of the types of damages you may be entitled to in a brain injury claim include medical expenses, medical monitoring, lost wages, lifestyle changes, life-long care, future damages, pain and suffering, and punitive damages. With the help of a skilled brain injury attorney at the Center for Disability Access, you can rest assured that your case will be handled efficiently and effectively.
If you have suffered a brain injury due to the negligence or wrongful conduct of another person, you may be entitled to compensation for your injuries.
We offer free case evaluations to help you determine if you have a valid claim and can assist with all stages of your legal journey, from filing a claim to seeking compensation for damages.
Schedule a Free Consultation Today!
When you choose our firm, you owe no legal fees unless and until we recover compensation for you.
We are confident that we can assist you in achieving the best possible result, and we accept clients on the basis of a contingency fee arrangement. This ensures that if we are unable to prevail in your case, you will not be responsible for paying any fees to us.