Employment Discrimination
Employment Discrimination Lawyer Serving Employees in California
It is illegal to discriminate in the employment setting on the basis of disability. Employers are required to make reasonable accommodations for employees with disabilities. Please let us know if you believe your employer has discriminated against you.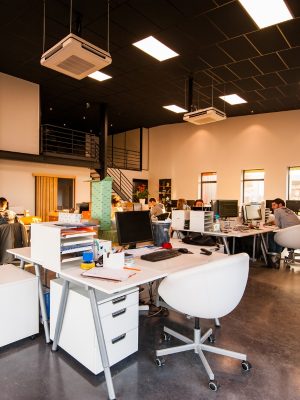 Disability discrimination can take many different forms, such as being fired unfairly, being harassed, or not being treated the same at work. This type of behavior is prohibited by both state and federal anti-discrimination laws. If you feel that you have been treated unfairly, contact our firm to discuss your legal options.
If you have been affected by disability discrimination in the workplace, it is important to seek legal advice from an experienced employment law attorney. At our firm, we understand the laws surrounding disability discrimination and are committed to helping our clients navigate these complex legal issues.
Workplace Disability Discrimination Lawyer
Looking for legal assistance with disability discrimination in the workplace?
We provide legal representation for employees across California to protect their rights and seek justice when they have faced discrimination in the workplace due to a disability.
California has a number of laws in place to protect employees who have disabilities or medical conditions from discrimination in the workplace. These laws prohibit employers from denying employment opportunities and benefits to qualified individuals based on their disability status, as well as punishing or harassing workers who may be perceived as having a disability.
Some of the key laws in this area include the California Fair Employment and Housing Act (FEHA) and the Americans with Disabilities Act (ADA).
The FEHA protects against discrimination based on disability by private employers, state and local public agencies, employment agencies, and labor organizations.
The ADA prohibits discrimination against qualified individuals with disabilities in all areas of public life, including employment, transportation, and all access to state and local government programs and services.
If you feel that you have been discriminated against at work due to a disability or medical condition, it is important to reach out for legal advice as soon as possible. We have a team of experienced employment discrimination attorneys in California who can help you file a claim and advocate for your rights.
Contact us today to learn more about how we can help you navigate the legal system and pursue justice.
Workplace Reasonable Accommodations
Disabled employees have the right to reasonable accommodations to perform their work.
Workplace reasonable accommodations are designed to help employees with disabilities or serious medical conditions maintain their ability to work and thrive in the workplace. These accommodations can include things like flexible hours, working from home, reduced workloads, modifications to equipment or office space, and more.
Frequently Asked Questions
If you are an employee facing discrimination or harassment related to your need for reasonable accommodation, a qualified employment attorney can help. At the Center for Disability Access, our team of experienced attorneys is dedicated to helping employees protect their rights and achieve justice in the workplace.
We offer free case evaluations to help you determine if you have a valid claim and can assist with all stages of your legal journey, from filing a claim to seeking compensation for damages.
Schedule a Free Consultation Today!
Fight for your rights against employment discrimination: Contact the Center for Disability Access today.
We are confident that we can assist you in achieving the best possible result, and we accept clients on the basis of a contingency fee arrangement. This ensures that if we are unable to prevail in your case, you will not be responsible for paying any fees to us.