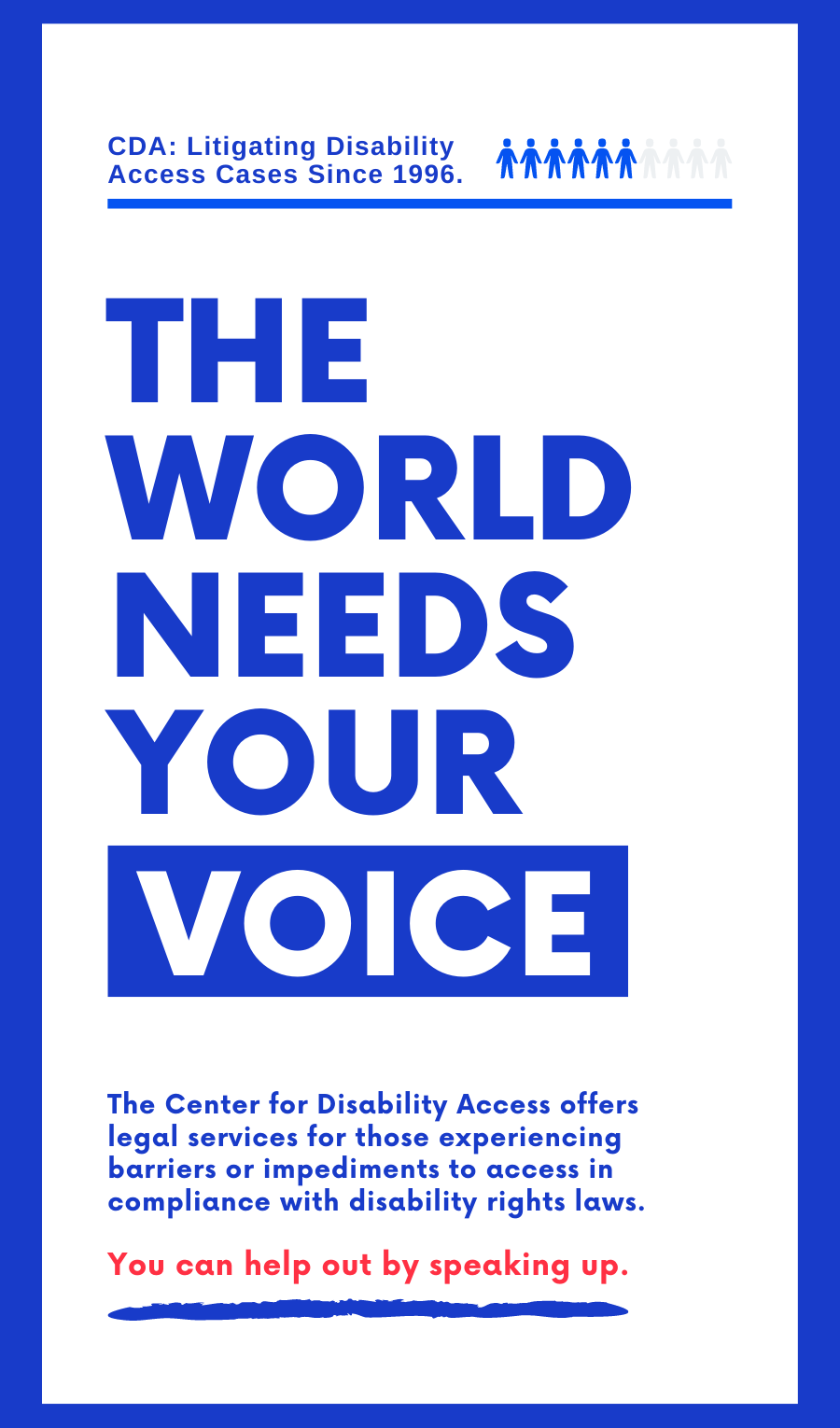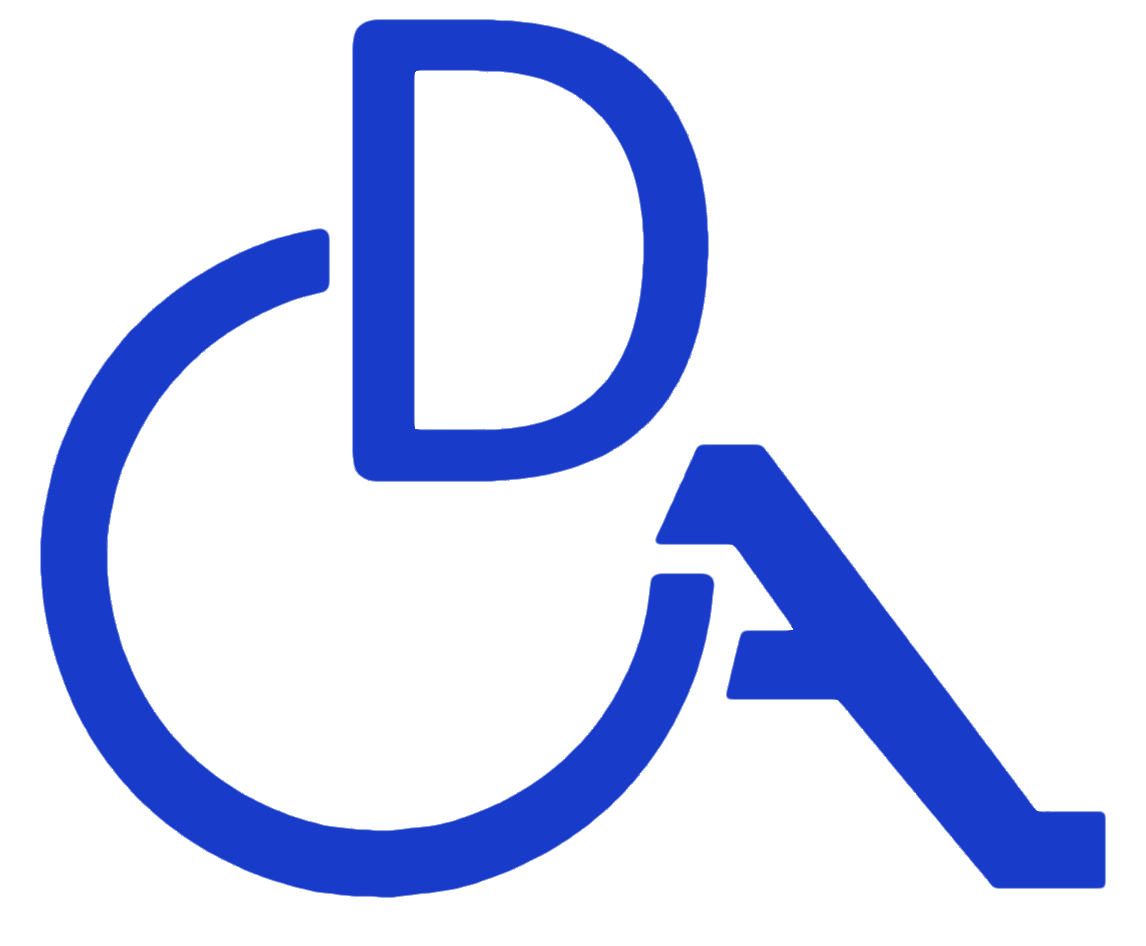 The Center for Disability Access
100 Pine Street Suite 1250 • San Francisco, CA 94111
Phone: (415) 534-1911 • Monday – Friday, 8:00 am – 5:00 pm
Schedule a Free Consultation
We offer free case evaluations to help you determine if you have a valid claim.
No Fee Unless We Win Your Case
If we are unable to prevail in your case, you will not be responsible for paying any fees to us.
Providing Legal Service in California
Dedicated to Defending and Advocating for Equality and Accessibility for All.
The information on this website is for general information purposes only. Nothing on this site should be taken as legal advice for any individual case or situation. This information is not intended to create, and receipt or viewing does not constitute, an attorney-client relationship. ©2023 The Center for Disability Access | Attorney Advertising